Applications of Digital Temperature Controllers in Industries
Posted On March 23, 2018
A digital temperature controller is a necessity in almost all the industries and processes that require a stable temperature. Usually, such instruments are made use of in manufacturing industries and heavy machinery. They are positioned at the front of the machinery or at effortlessly reachable positions to enable easy controlling by the operator. The recent models of digital temperature controllers arrive with internal auto-tuning algorithms that help in calculating the PID parameters automatically to maintain an optimum temperature. The effectiveness and advantages of the digital temperature controllers have helped them find application in numerous industries. Some of these are mentioned below.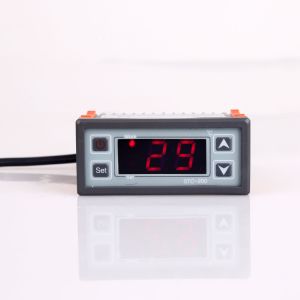 Packaging industry: The machinery employed in this industry is based on temperature and need a longer process time. Some of the machinery that require a digital temperature controller in this industry are hot melt functions, seal bars, label applications, glue applicator and shrink-wrap tunnels.
Healthcare industry: The importance and precision of temperature controllers in laboratories, autoclaves, refrigerators, test equipment, test chambers, incubators and crystallization chambers are known to everyone. It is very crucial to maintain the precise temperature in these healthcare related applications.
Plastics industry: Plastic is a component that is highly dependent on the temperature. Such instruments are used in hoppers, dryers and chillers along with extruding and molding equipment. As it is important to control and monitor the temperature of extruding equipment, the digital temperature controllers are needed in the production of plastic.
Food and beverage industry: The processes such as brewing, sterilization, blending, baking and cooking in ovens are temperature dependent. It is important to maintain a stable temperature in such environments.