Significance & Basic Techniques Of Design For Manufacturing
Posted On January 1, 2022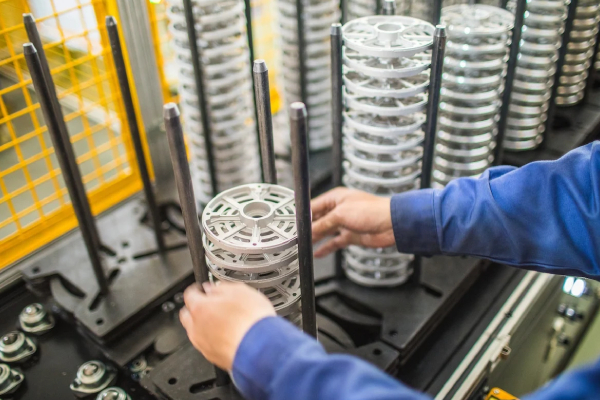 A successful manufacturing design should result in a reduction of complexity and increase satisfaction with customer requirements. Design for manufacturing and assembly (DFMA) creates simple products to manufacture. It is a process that requires tools that can simulate dozens of different manufacturing processes using design-level inputs such as 3D CAD files. Its strategy goes hand in hand with other contemporary methodologies for integrating a more holistic understanding of cost structure into product design. Product design colleges in Chennai and other high-tech cities in India teach students to use computationally intensive analysis and collaboration between production and design. These analysis can accommodate changes to the product in the early stages of the design process and learn more about design manufacturing.
Importance Of Design Manufacturing
Design parameters are important to consider when setting tolerances. The quality of the design that you begin with will determine how much time you'll have to commit to the DFM program. It is essential to make designs modular to make product changes or redesigns more straightforward. However, standard components and design simplicity can eventually help reduce the amount of inventory required, thereby reducing the cost of the product.
DFM software must be comprehensive and usable in a fast-paced, collaborative design effort to ensure that no stone is left unturned in the design process. When done correctly, it has the potential to reduce your manufacturing and production time and costs significantly. Therefore, the software is the next level to product design required to manufacture products at a reasonable cost. It makes everyone start thinking about manufacturing design after the concept development phase.
To realize the full value of your design-stage manufacturability modelling software, you must be willing to completely re-think the product from the ground up. Design for manufacturability software must quickly assess the implications of different manufacturing scenarios for different design alternatives. To conclude, selecting the appropriate software for a design's manufacturability is critical to maximizing strategy.
Basics Of Design Manufacturing
Make it a point to use non-customized modules/modular assemblies and incorporate them in your design. The more complex the design, the more variables can lead to error. The industrial design course in Chennai, Delhi, Mumbai, Hyderabad and Bangalore have given a short note about the preliminary design manufacturing steps that have to be essentially taken to create a simple and successful design. Let us check them out and gain better knowledge.
Create a design that is modular and uses standard components.
Always choose a functional surface finish.
If you must use fasteners, use self-tapping and chamfered screws whenever possible.
Undercuts in a design can cause damage to the tool if they are not eliminated by altering the design.
Design for ease of fabrication avoids absurdly tight tolerances and labor-intensive final operations.
Use 3D printed prototypes to test your new designs.
Alignment and compliance will incorporate alignment aids into your part design or use taper to guide components through the assembly process.
Design parts to reduce machining time and ensure appropriate fit, form, and function tolerances. Metal parts require at least one secondary operation to be completed.
Review the design finally and make sure you understand it.

Everything You Must Know About Design Manufacturing
The design for the manufacturing process should always consider the following factors: tight tolerances, safety requirements, and product labelling. When designing multi-part assemblies, pay attention to the wall thickness, draught, ribs, texture of plastic injected moulded parts, the assembly order, number of parts, and assembly time.
If the sales volume is large enough, the part can be moulded or cast. The part can be machined initially and then moulded or cast if the design is stable. Tolerances are necessary for the manufacturing design process to ensure that parts fit together and function properly within the range specified on the prints. Tighter tolerances can make the process take longer and cost more money.
Iteration in product design is a two-way street in terms of communication. It can help you improve your design by collaborating with the people working on the factory floor. However, you can also optimize the design for the production line and the manufacturing process. Additive manufacturing allows you to iterate and improve your design quickly, making it cheaper, higher-yielding, and faster.
Consider integrating your manufacturing cost modelling strategy into your design process. This will help you better understand the impact of different factors on the cost structure of your product. Generate manufacturing analyses during the design stage by analyzing a 3D computer-aided design model and generating a digital twin. Most importantly, a manufacturing simulation system will identify design flaws and stop them as quickly as possible.
Last But Not Least
To design for Manufacturing, you must factor in the cost of labor, the time required for assembly, and the cost of alignment fixtures or jigs. These will benefit many manufacturing processes, including sheet metal fabrication to plastic moulding, casting, and machining. Most importantly, always ensure maximum compliance from design features that guide equipment into place and protect the part from damage when you design.