Educational Guidance For a Career In Industrial Engineering
Posted On December 6, 2021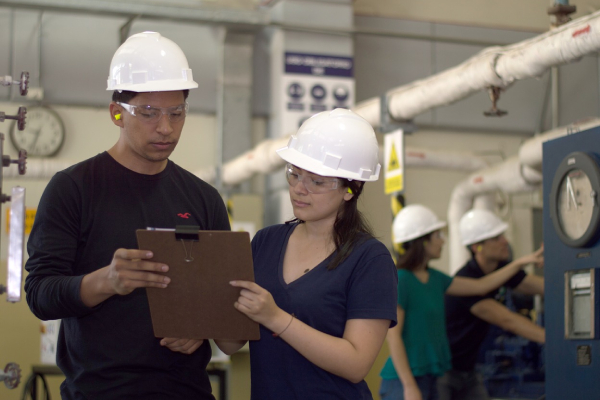 What is Industrial Engineering & Why Should You Opt For It?
Industrial Engineering is a major that brings together the best of engineering and business practices. It is the study of how to improve processes and efficiency of things by industrial design.
Industrial Engineering is a career path that is constantly changing and evolving. This branch of engineering encourages you to come up with new ideas and innovations.
It is also a flexible field of study that allows you to tailor your approach to the field. There is a consistent demand for Industrial engineers with expertise, experience, and the right educational qualities. Some of the best CBSE schools in Chennai (https://www.babajividhyashram.org/) offer excellent education that forms a sound basis for Industrial Engineering. Read here to understand why employers want engineering candidates with excellent skills as opposed to theoretical knowledge.
Manufacturing and industrial engineering can be traced back to the late 18th century and the introduction of scientific management and time-and-motion study. Industrial engineering has been using Total Quality Management (TQM) since the 1940s. It was founded on the principle of increasing the efficiency and profitability of manufacturing operations. The study also teaches industrial methodologies to reduce waste in all forms, including time, money, materials, energy, and other commodities.
Reasons To Study Industrial Engineering
Industrial Engineering is one of the most highly sought-after specialisations in today's economy. Given the popularity of this field, many good CBSE schools in Chennai provide concept-based learning to help aspiring school students enter this engineering field. IE is also popular because it is applicable in both technical and managerial positions.
The subject of Industrial Engineering (IE) is taught differently in different countries. Some countries place a strong emphasis on technical courses, while others place a strong emphasis on management. Industrial Engineering is an ideal choice for a college education because it:
Provides the best of both worlds, allowing you to study abroad or in India.
Provides excellent entry points for MBA programmes.
Prepares you for a career in big data by providing you with the necessary skills.
Is less technically demanding than other engineering majors
Allows the use of your creativity and problem-solving abilities when
Enables you to develop innovative systems for manufacturing processes
Planning to study IE in other countries? Here's what you should know:
The United States curriculum for Industrial Engineering is more technical than the United Kingdom, Denmark, and Finland.
In the UK, Industrial Engineering is a postgraduate field that takes one to two years to complete.
The University of Illinois at Chicago offers a Bachelor of Science in Industrial Engineering programme.
Arizona State University offers an Industrial Engineering curriculum that teaches fundamental concepts.
California State University, East Bay, offers a Bachelor of Science in Industrial Engineering.
The University of Nottingham offers a Master's degree in Industrial Engineering and Operations Management.
Students interested in Industrial Engineering should consider attending the University of Central Florida, located in Orlando, Florida.
In India, many renowned colleges offer a Bachelor of Science or Bachelor of Engineering degree in Industrial Engineering.
What You Need For A Career In Industrial Engineering
Industrial Engineering allows students to explore a variety of career paths, including technical and managerial roles. They can work as Occupational Health and Safety Engineers. In some organisations, Industrial Engineering professionals are also responsible for managing the supply chain. Additionally, many employers prefer candidates who have earned their Professional Engineer certification.
To achieve a resounding career in this field, you must be proficient in:
Critical thinking and problem solving
Scientific and management techniques
Technical and soft skills
Operational management
Communication skills
Writing skills
Systems analysis
The Takeaway
Industrial engineering jobs are available in data analysis, business analysis, manufacturing engineering, logistics engineering, and forecasting. Moreover, as technology advances, many industries will seek new ways to automate their processes. They will welcome industrial engineers who can provide them with cost-effective, efficient solutions. If you want to become an industrial engineer and grab that coveted job, now's the time.